The Native Leadership Institute (NLI) is a national training and research institute created by and for Indigenous peoples, focused on building pathways to leadership at all levels of government and political organizing in the United States. Our programs are provided at no cost to participants.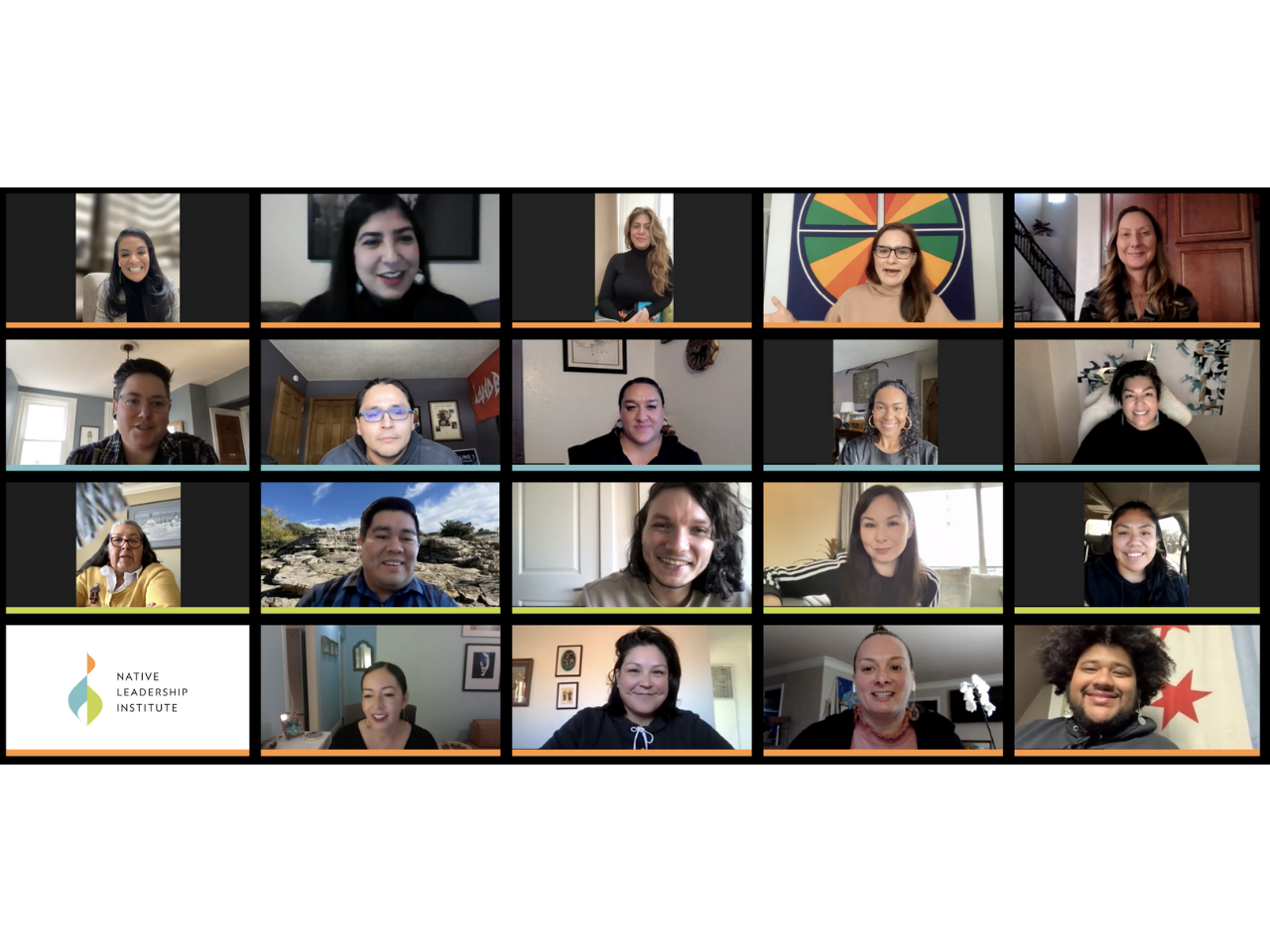 Core Leadership Training
The Native Leadership Institute's core training program is a leadership development program focused directly on Indigenous leaders seeking to pursue elected office for the very first time. The program is a cohort-based culturally relevant training that brings Indigenous leaders from across the country together (both virtually and in-person) for an immersive week that will leave participants with the tools and practical knowledge needed to run for office grounded in a shared cultural identity – and win.
The program doesn't end after the initial training – alumni of the Native Leadership Institute join a supportive network of Indigenous leaders co-envisioning a political future for our peoples that centers our lived experiences, that sees ourselves represented fully and authentically in public life, and uplifts our traditional ways of being and knowing in public office.
Alumni receive access to a political network of Native and non-Native strategists that will help guide their run for office through focused workshops, mentorship by fellow Native leaders and elected officials, and resources that help pave the path to a successful run.
Our Curriculum
What sets the Native Leadership Institute apart from other political training programs of its kind is that our curriculum has been developed intentionally and specifically by Indigenous political strategists and for Indigenous candidates. Over 100+ Native leaders, elected officials, trainers, and political strategists have reviewed and added to the curriculum, and it evolves with each passing class.
A few of the major topics that will be covered during the core training week:
Messaging & Communications
Public Speaking
Media Training
Fundraising
Organizing & Mobilizing
Power Building
Campaign Timelines & Budgets
Campaign Strategy
Political Data & Technology
Digital Organizing
Finding Your 'Why'
Understanding Sovereignty, Liberation, & Decolonization
Self-care, Personal Support, & Guidance
Who is it for?
The core training program is designed for first-time Indigenous candidates for elected office in the United States, primarily focused on non-traditional, local, or state races, who have a demonstrated connection to their communities and a commitment to uplifting tribal sovereignty and Native power.
Who it's not for:
Potential participants who the training was not designed for include:
current elected officials
non-Indigenous/Native candidates
those seeking to run for tribal office
those with beliefs that diminish power for Indigenous peoples or any community of color, women, LGBTQ+ people, two spirit peoples, immigrant communities, gender non-conforming or transgender peoples, people with disabilities, or any other frontline community