Advance Native Political Leadership Action Fund builds Native political power by helping to elect Native leaders at all levels of public office. We're proud to support the following candidates in 2023.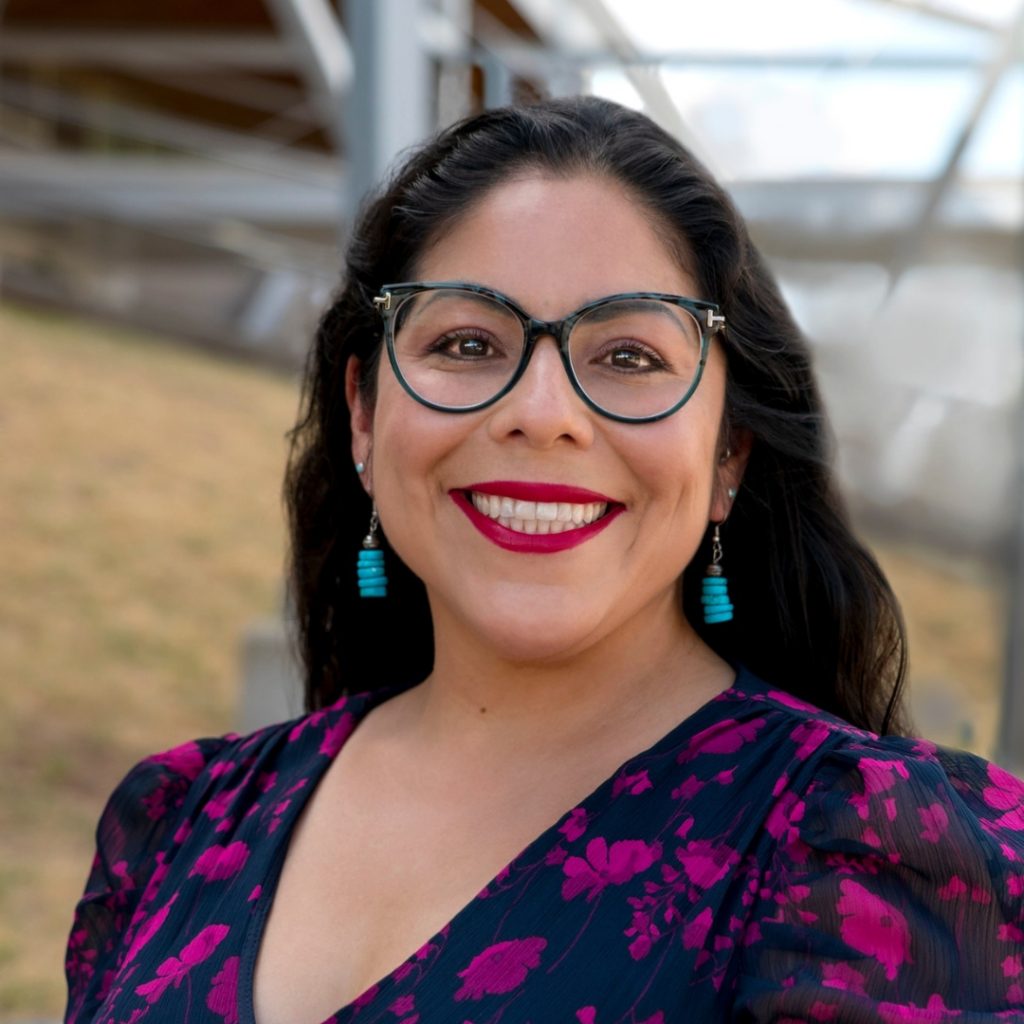 AMY WARNE
she/her
Mvskoke | Semvnole
Office: Oklahoma City Council, Ward 8
Amy Warne, MBA, RD/LD, is a lifelong resident of Oklahoma. She is Mvskoke (Muscogee) enrolled, Semvnole (Seminole), and Daughter of Kaccvlke (Tiger Clan). Amy holds three higher education degrees in Health Care Management, Nutritional Sciences, and is a Master of Business Administration. She is a Registered and Licensed Dietitian and has served in healthcare since 2007. She has worked with youth and adults with developmental disabilities.
Amy is active within the community through volunteering her time to various organizations that address food insecurity and food sovereignty, increasing voter turnout, and raising awareness for social justice. She is an avid supporter of small businesses, education, and the arts. Amy believes in the power of the people.
If elected, Amy will be the first Native person to serve on the Oklahoma City Council. Oklahoma is home to 39 Sovereign Native Nations.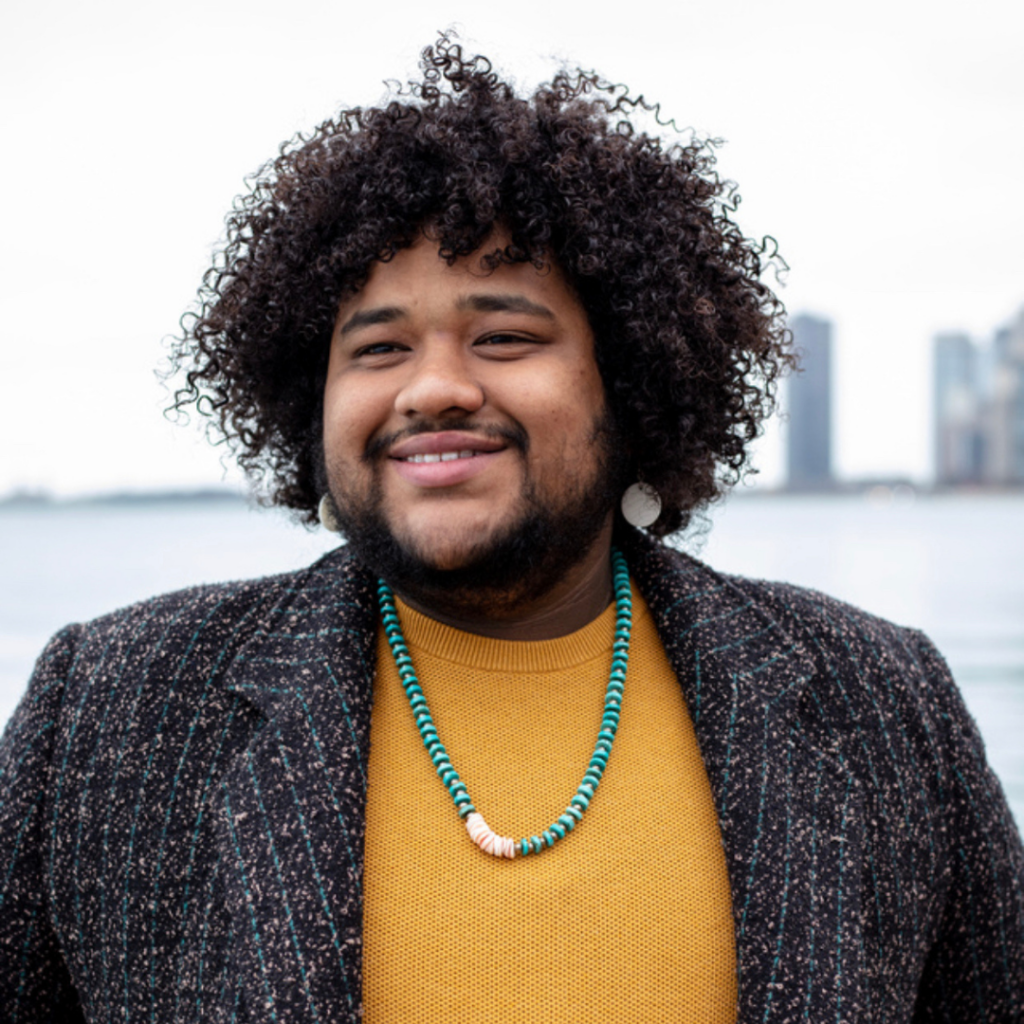 ANTHONY TAMEZ
he/him
Cree | Lakota | Black
Office: Council Member, Chicago Police Department, 17th District
Anthony Tamez is First Nations Oji-Cree/Black and the current Chairman of the Center for Native American Youth's Advisory Board, a member of Chi-Nations Youth Council, a Chicago-based grassroots collective of Native peoples, and a steward of the First Nations Garden in Chicago's northwest neighborhood of Albany Park, located across the street from the 17th District, and a dues-paying member to 33rd Ward Working Families and United Working Families.
Anthony is committed to reimagining what public safety means for our communities. If elected, Anthony will be the only sitting Native elected official in Illinois and the youngest Native elected nationally.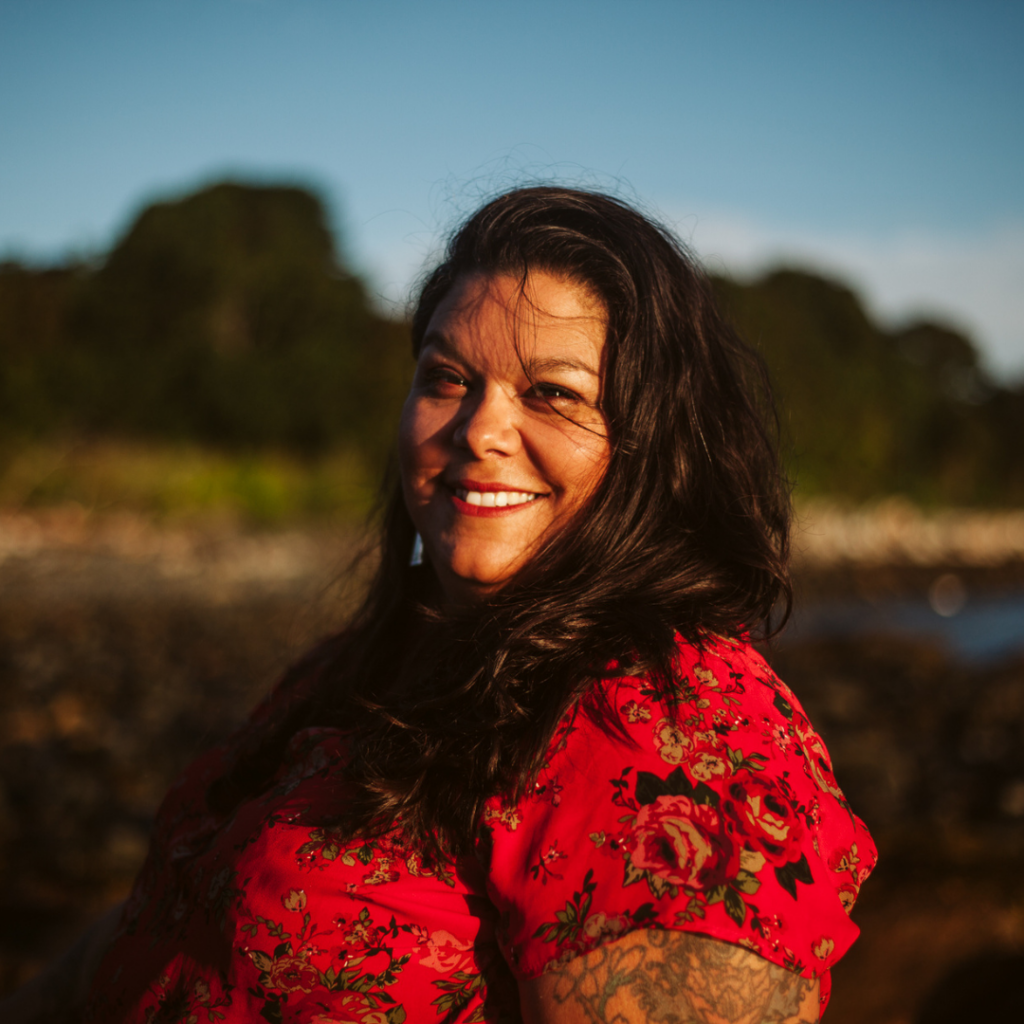 APRIL FOURNIER
she/her
Diné
Office: Portland (ME) City Council, At-Large
April Fournier is a member of the Portland City Council in Portland, Maine, holding one of three at-large council seats. First elected in 2020, she made history as the first Native woman to serve on the city council in Portland. April is running for re-election to her at-large city council seat.
April is the National Program Manager for Advance Native Political Leadership. In this role, she supports Indigenous community leaders as they work towards building their own leadership skills to prepare for elected and appointed office.
Previously, she worked as a classroom teacher, case manager, and parent coach, after earning a master's degree in early childhood special education. Before she worked in advocacy and education, April spent a decade working in the insurance industry.
April's top policy priorities are affordable housing, public health, and environmental protection.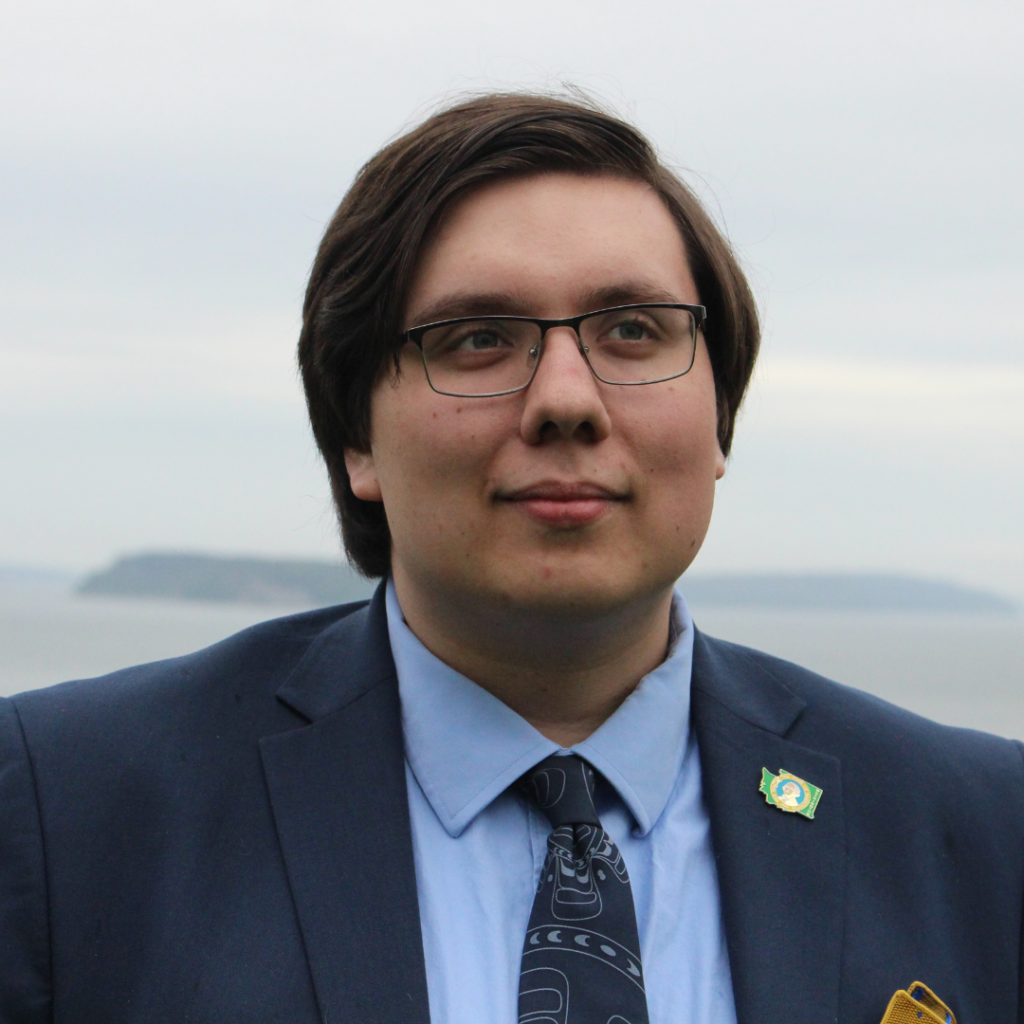 CHARLES ADKINS
he/him
Yurok
Office: Everett School District School Board Position 5
Charles is a proud member of the Yurok Tribe, raised on the Yurok Indian Reservation in Northern California and military bases across the country. Charles became homeless when he was a teenager and found refuge at Cocoon House in Everett. It was there he attended Everett High and developed a passion for community advocacy, leading him to serve as the Vice Chair of the Everett Planning Commission, a member of the Washington State Advisory Council on Homelessness, and various other roles dedicated to improving the community. Charles is also the Interim Executive Director of the Blue-Collar Fund, a founding member of Best Schools Marysville, and a Board Member of Cocoon House, making him the only former resident serving on the Board.
In his current role as a policy analyst for The Tulalip Tribes, Charles specializes in Child Welfare, Education, Housing, and Transportation. His past experiences include roles as the Director of Health Policy at the Children's Alliance and as the Northwest Regional Engagement Coordinator at the Mockingbird Society, where he mentored homeless and foster youth in advocating for state and local policies.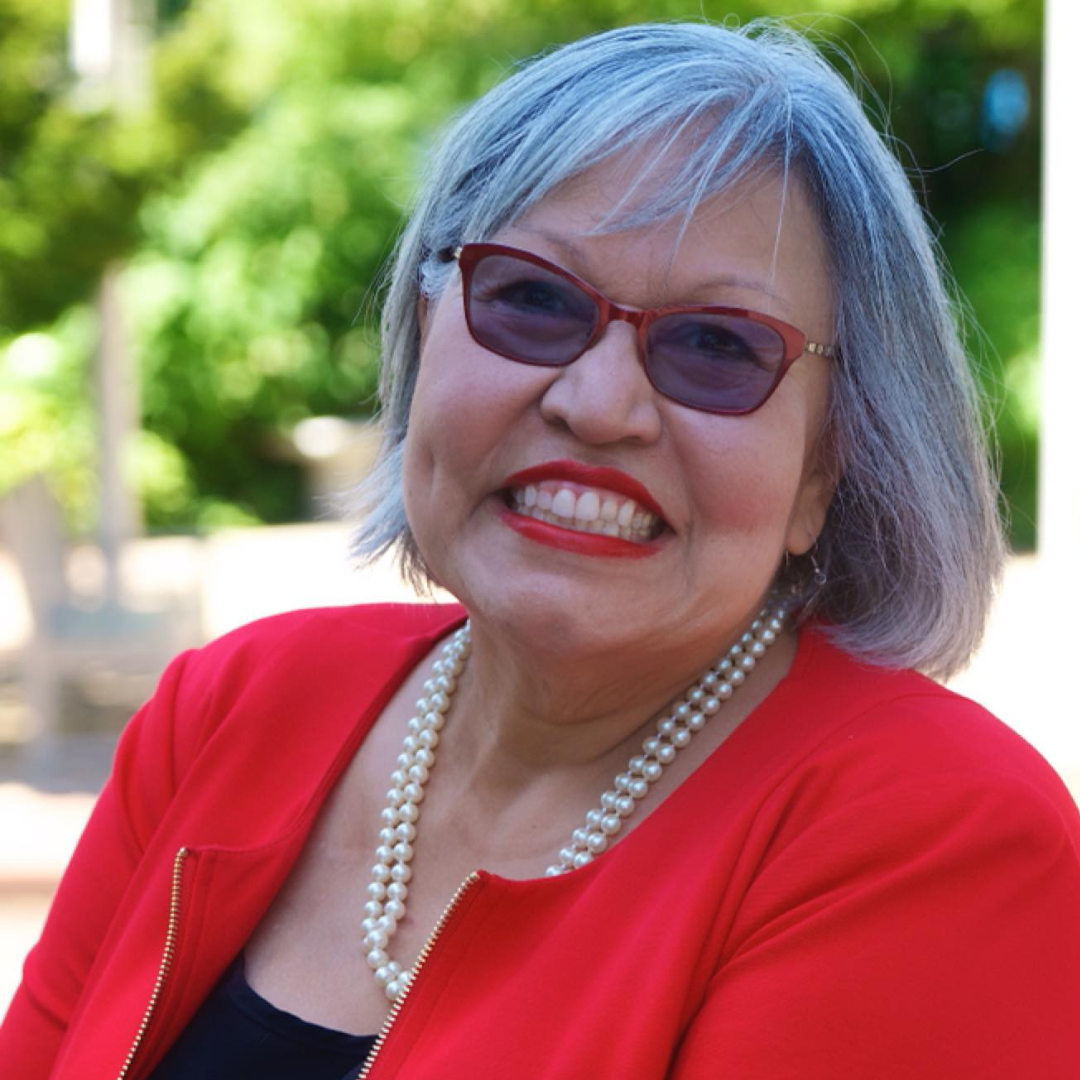 KATHERINE FESTA
she/her
Haida
Office: City of Federal Way Council Position 5
Katherine Festa, a devoted 30-year resident of Federal Way, has dedicated her career to public service, working as a Housing Coordinator for the King County Department of Community and Human Services for over two decades. With an associate degree from North Seattle Community College, she has an extensive community service portfolio, including roles as Chair of the Federal Way Human Services Commission, Chair of the King County Native American Leadership Council, President of Soroptimist International of Federal Way, and a Community Representative for the Federal Way Police Department. Additionally, she actively contributes as a Board Member of FUSION, a nonprofit organization that provides housing and support services to families experiencing homelessness in Federal Way.
Katherine's policy priorities revolve around homelessness, and she also seeks to reform the city's police department by introducing a behavioralist and implementing the successful RADAR model. Her environmental and transportation goals involve incentivizing solar panel installations and promoting the introduction of light rail in the city.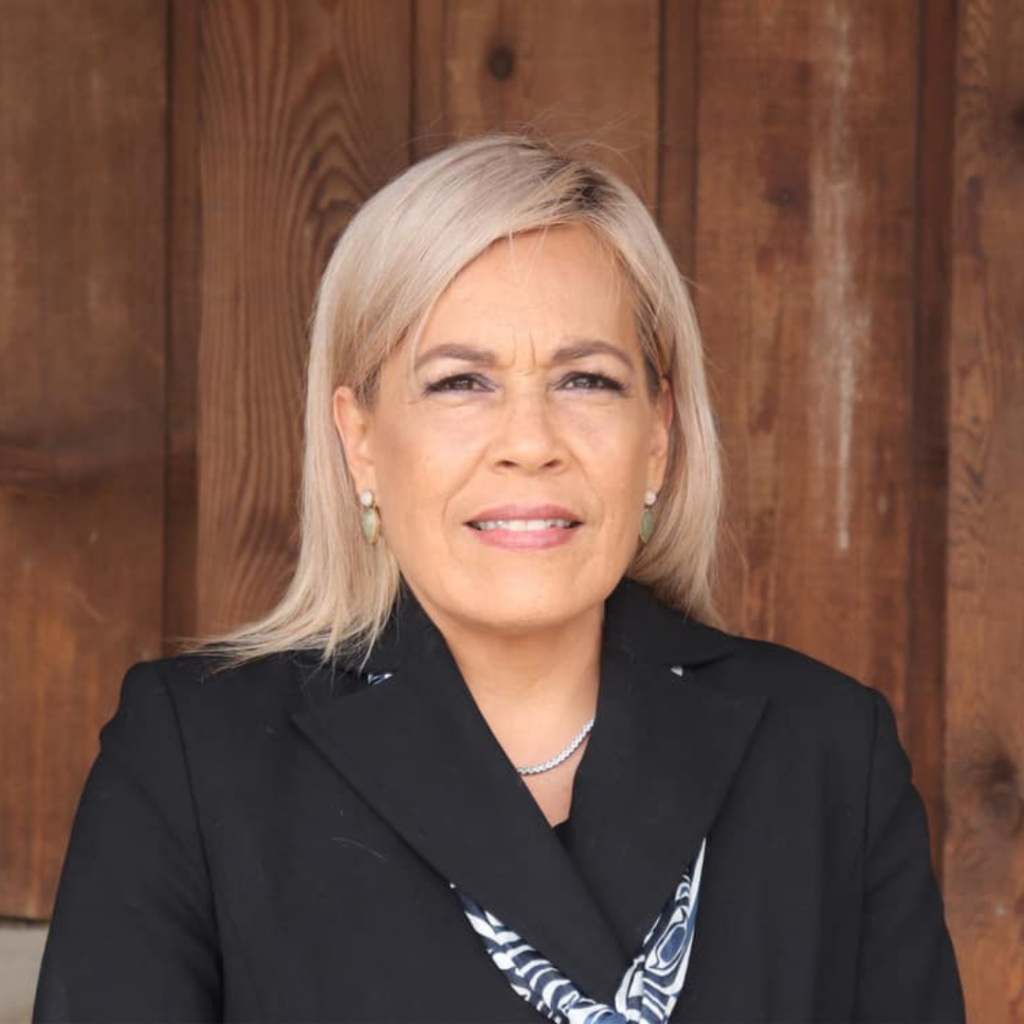 MAGGIE MCCARTY SANDERS
she/her
Makah
Office: Port of Olympia (WA) Commissioner, District 4
Maggie McCarty Sanders was born and raised in Olympia, Washington. She is the granddaughter of Jerry McCarty, a signer of the Makah Constitution. Maggie's professional experience includes working as the Executive Secretary of the Department of Natural Resources of the Nisqually Tribe. She also served as the Region 10 Executive Committee Member of the National Tribal Air Association. She has a strong record of community engagement with an environmental focus, serving on several boards and committees in tribal government, nonprofits, and higher education.
Maggie received a master's degree in public administration with a concentration in Tribal Administration & Governance from Evergreen State College in 2004. She earned an undergraduate degree from Western Washington University, with a concentration in Law, Diversity, & Justice.
Throughout her career, Maggie has consistently prioritized the promotion of social equity, environmental protection, and economic opportunities for all.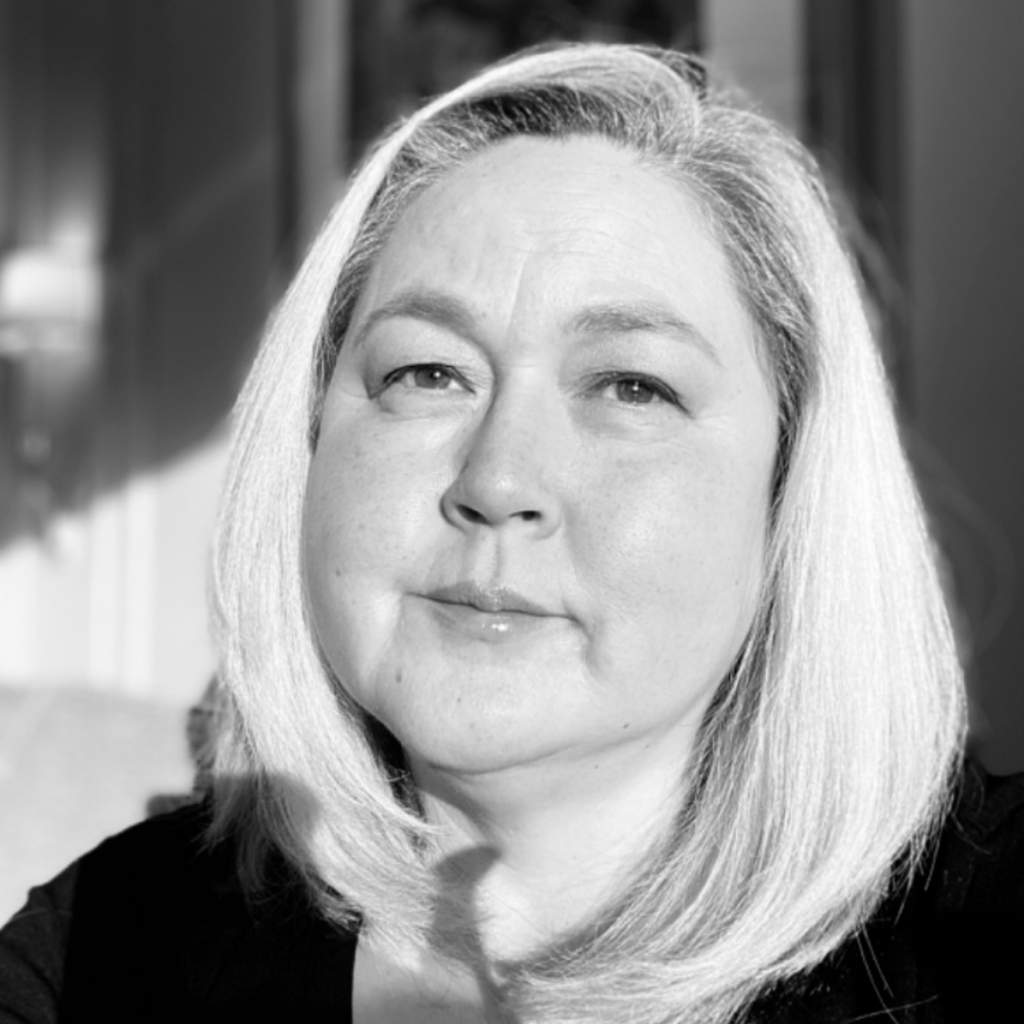 TONI JEFFERSON
she/her
Lummi
Office: Ferndale School District School Board District 3
Toni Jefferson (Lummi) is an accomplished Lummi Nation business leader, a lifelong resident of the Lummi community, and an advocate for children. She is currently the Director of Human Resources at Silver Reef Casino Resort, overseeing 500+ local employees. With over a decade of administrative experience at the Lummi Indian Business Council (LIBC), including a tenure as General Manager, she managed 18 tribal government departments, including education.
As a former Lummi Nation School Education Board member, Toni implemented policies for educational programs. Her experience has equipped her to collaborate with stakeholders toward a common goal: the best education for Ferndale students. Toni is the parent of a 12-year-old son currently enrolled at Horizon Middle School, and is actively engaged in the school community. If elected to the school board, she will continue to support the Ferndale School District by promoting open communication and actively engaging with parents and families.